AMAD Committee Meeting
Notices of Meeting include information about the subject matter to be examined by the committee and date, time and place of the meeting, as well as a list of any witnesses scheduled to appear. The Evidence is the edited and revised transcript of what is said before a committee. The Minutes of Proceedings are the official record of the business conducted by the committee at a sitting.
For an advanced search, use Publication Search tool.
If you have any questions or comments regarding the accessibility of this publication, please contact us at accessible@parl.gc.ca.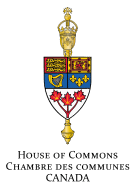 Canadian Society of Palliative Care Physicians
• Dr. Romayne Gallagher, Clinical Professor, Palliative Medicine, University of British Columbia (by videoconference)
Canadian Cancer Society
• Kelly Masotti, Vice-President Advocacy (by videoconference)
• Daniel Nowoselski, Advocacy Manager, Hospice Palliative Care (by videoconference)
The Dorothy Ley Hospice
• Donna Cansfield, Chair of the Board of Directors (by videoconference)
• Dipti Purbhoo, Executive Director (by videoconference)
As an individual
• Ilora Finlay, Baroness Finlay of Llandaff, Professor of Palliative Medicine (by videoconference)
• Dr. David Henderson, Senior Medical Director, Integrated Palliative Care Nova Scotia Health
• Dr. Madeline Li, Psychiatrist and Associate Professor (by videoconference)
Clerks of the committee
Chantal Cardinal (613-415-6074)
Wassim Bouanani (613-943-0390)
Mireille Aubé (343-999-4713)
2022-10-18 5:14 p.m.